TESTIMONIALS
Absolutely awesome!!! Great Team good people!! Greg and Angie were always available. Anytime we had questions or concerns, their follow-up was great always prompt. Couldn't be more pleased! Greg has an extensive knowledge of the Multi-Family...

Veronica was awesome and very professional, honest, hardworking and smart. I am a sales guy myself and she impressed me with how she carries herself and on top of that the pride she takes just blew me away. People I highly recommend her 100%. From...

It was a pleasure to do business with the go getters. Greg Brownd and Angela Bachmann were knowledgeable and very helpful. Angela called almost daily to keep me informed. Thank you both.

This team went above and beyond for the sell of our house! We are out of state and they covered everything to help us along the way from scheduling repairs and maintenance to helping find the flooring company we used for the new floors. The whole...

Veronica has demonstrated fervor, passion and professionalism that is comparable to none. She has gone above and beyond the call of duty by answering my questions and concerns in a timely manner. She consistently and constantly provides me with...

— Syl Turrubiates Gonzales

Veronica was great, she made my wife and I very comfortable buying our first home. She was knowledgeable and caring. She kept looking until we found the one and negotiated a great deal. We're so happy she was on our side. We have kept in...

2 years ago I had a goal of owning an investment property and thanks to Veronica I was able to 2 attain my first property. Veronica was spot on with everything. She guided me through every step, answered every question and provided tons of...

Logan Harrison and Angela Bachmann were outstanding in the recent sale of our home. We live out of state and they did everything imaginable to make the process go smooth for us. I would highly recommend them for any of your real estate needs! Thank...

David and Angela have been fantastic to deal with. David was patient with my son and me as we looked at quite a few houses! Angela has made sure every "i" was dotted and "t" crossed and made the transactions as seamless as...

I appreciate so much the job Angela Bachman has done in helping me sell my house. Her professionalism, great attitude and response time to anything I needed were fantastic! I would certainly use the KW Go-getter team for all my real estate needs.

A great team of real estate experts. They will answer every question you have and make the process smooth from start to finish. Highly recommend!

Amazing customer service was great! they completed all their services and made all their promises to me. I would definitely recommend them to anybody.

We were dealing with some very difficult buyers. Our realtor was very on spot working with their realtor to work out the details. In the inspection, hail damage was found and the roof had to be replaced. The buyers were very difficult to deal...

Very professional in every way. Phone calls and emails are always promptly returned and my only mistake was not calling Greg Brownd and the Go-Getters first. I've learned my lesson. His assistant, Angela Bachmann is also very helpful in helping...

I have sold 6 properties in the past 2 years working with Greg and his team on all of them...they know the market, they negotiate extremely well, and they follow up on every detail to assure both seller and buyer is satisfied. I have done many...

Gina was absolutely wonderful!!!! This process could have been a tremendous nightmare, but she stuck with me through all the chaos and I am very appreciative. Her constant contact and fast response to my questions left me feeling as though I was her...

Greg and his staff have been extremely helpful during the whole process of selling our home. We have had immediate access to them when we needed them and if there was a problem with our home, they always provided a solution! We would highly...

This team is amazing! They worked so hard to find a house that fit me perfectly. As a first time home buyer, I had a lot of questions, and they answered every single one! Usually before I even asked it!

Greg called (had heard thru a friend) to gauge my interest in selling a rental property...did valuation and gave advice without being overly aggressive. Listed house at upper end of his suggestion and sold within a day. Excellent communication and...

Greg Brownd & the Go-Getters were professional and efficient. They helped the sell of our home and property go off without a hitch! Thank you for the above and beyond service! We highly recommend this team!

Knowledge of the market together with thorough analysis is a strength for this group...beyond that they have good negotiating instincts. I have now sold two properties with Greg's assistance and have been quite pleased with the results. I highly...

Logan helped us sell, and buy our dream home!! He had such great work ethics and was so quick to help me get any questions answered I had. I highly recommend this realtor if you are looking for someone to help things go smoothly, and someone who...

From start to finish, my experience with Gina Sutton and the Greg Brownd team was first class. After I had an unsatisfactory selling experience with a previous listing agent, Gina contacted me and requested an opportunity to interview for the...

Greg and Angela were great to work with and always available. I would recommend them to anyone. They were persistent in marketing a home that wasn't easy to sell due to it's location. Very pleasant experience.

I can't thank you enough throughout the whole process The Go-getters were knowledgeable, understanding, professional, calm, personable, problem-solver, sense of humor and on and on!

Our experience with Greg and his team was nothing less than perfect! We were first-time home buyers and felt comfortable throughout the entire process because of Greg's guidance. Everything went smoothly from looking at the house to closing thanks...

Our home purchase was such an easy transaction thanks to a great team at Keller Williams!!! Logan Harrison was extremely polite, patient and helpful in showing us multiple homes, so that we could choose the perfect one for our family.

I have used Greg and his team many time times over the past 6 years. Greg and his team are always quick to answer my questions and closings are always professional and hassle free.

We were very pleased with Greg Brownd and the Go Getters! Angie listed our home on a Wednesday, and it sold the next day and Gina helped us find our dream home!! We liked the fact that Keller Williams is a one stop shop realty service with Lender,...

He and his assistant Angie were very helpful and responsive to my requests and kept us regularly informed about developments with the property. They were prompt and informative in responding to our questions and requests.

Greg and his team were current on all information regarding my listing, and for any question they didn't have an answer, they got back to me right away. My best rave goes to them for going the extra mile to get the gas turned on in my vacant house...

Greg Brownd is awesome! So easy to work with and very dedicated to client satisfaction.

We thought we would never get out from under this bad investment. Greg and his team were able to advise us on the proper pricing and help us negotiate a deal that was profitable for us in the end.

My house sold in less than 2 weeks and the process was painless. Thank you for all of your hard work.

I would highly recommend using Greg Brownd for your real estate needs. He and his staff are incredibly nice, knowledgeable and efficient. My real estate transactions have gone quite smoothly with Greg. I would not hesitate to recommend Greg and...

Thank you so very much for excellent, efficient, friendly, caring service.

— Rodney and Marylee Shields

We also appreciate Greg's character; we knew from the onset we could trust him. Greg always looked out for our best interest. We loved his timely feedback and excellent communication. He answered all our questions clearly and concisely and...

"I looked at about 60 houses with another realtor and something just never clicked. I called Greg up and within a few days he found that right house for me. He listened to our needs and made the buying process very painless."

We are very satisfied with the results that Greg and Angie brought us. The day our home listed it was being shown and was shown every day , sometimes multiple times a day. Within one week of our home being listed we had received multiple offers and...

— James and Tarrah Stephens

They are not a part-time realty company looking to list, collect 1/2 commission and do nothing... Greg Brownd and the Go-getters lived up to their motto. They sold my house in one day at a price I was very happy with. Special thanks to Greg and...

I see no area for improvement. I am so pleased dealing with Greg and his team.

Greg helped me purchase this property originally. I was very happy with his assistance on that transaction and went back to him to sell this property when we were ready. Since I originally worked with Greg he has built a very successful business...

I thought that Greg and the staff worked hard for me through the transaction. I never felt that I wasn't completely informed and if I had questions, I was able to get hold of someone that same day and had answers as needed.

I was very satisfied at how quickly the sale went from the time we placed the sign up. You all made it go very smoothly and being able to e-sign the documents as well as answer my many questions. You were great! If I here of anyone selling a home I...
Blog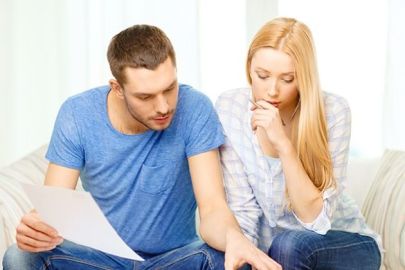 Posted
Dealing with Financing
As the events of the last few years in the real estate industry show, people forget about the tremendous financial responsibility of purchasing a home at their peril. Here are a few tips for dealing with the dollar...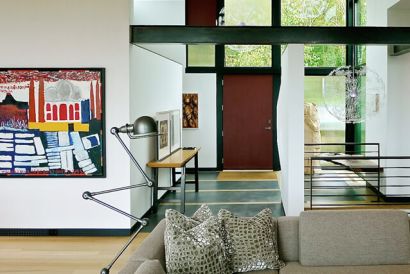 Posted
Preparing to Sell
Selling your home doesn′t just mean hiring a realtor to stick a sign out front. There are a lot of preparations you should make to ensure you...
All information deemed reliable but not guaranteed and should be independently verified. All properties are subject to change, withdrawal, or prior sale. the publisher of this website shall not be responsible or liable for typographical errors, misprints, or misinformation contained in data provided by the Lubbock Association of REALTORS®. Square footage on any portion of this web site may be an estimate and should be independently verified. Property data is courtesy of the Lubbock Realtors Association multiple listing service.
Updated: 25th August, 2019 4:51 PM.